Today we want to give you the stitches/techniques we want to learn before we go on our Road Trip a.k.a  T/W Bag CAL.
We want to learn these crochet stitches/techniques: please click on the link for the visual tutorial.
1- Catherine Wheel or Starburst stitch here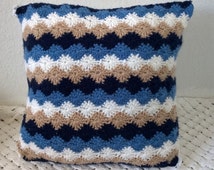 2- Star stitch or Marguerite stitch here
  3- Trinity stitch here
A lot of  crochet stitches go by two or more names, so keep that in mind when you look for the tutorial on You Tube.
I learned the star stitch some time ago and I think it is a very pretty stitch, and it is not as complicated as it looks.
Now, I want to learn to crochet the other 2 stitches, so we are all in this together 🙂
We are using basic crochet stitches too, so brush up on all the basics.
I hope you have most of the yarn by now, if not keep looking in the clearance bins 🙂
Well, this is all for today Wednesday, hoping you have a very beautiful and creative day today!
thank you Google for all images