I want to start out by saying that most men love crochet blankets.
Crochet Blankets made for men need to look manly,  and be sturdy and rugged and warm.
I believe the darker and deep colors are perfect for a man. Let us take a look at some I found using google:
I like the way this blanket looks:  it uses a dark-colored yarn and highlight it with lighter colored yarns.
The stitch used is very basic too for a sturdy and warm blanket.
The yarn should be a little heavier too, this way it will "Look" the part too.  You can do double strand or triple strand for a nice look heavy blanket.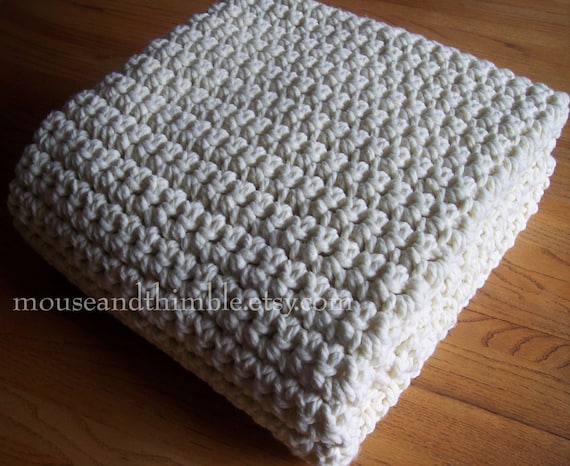 If you click on the photographs it will take you to the pattern. 
I like the stitch used for the last blanket.  Any one knows if it is a single crochet done differently? what is the name of the stitch please? 🙂
And if he likes more colors to lift his spirit I suggested a granny square blanket like this one, or a sport blanket:
So, these are all ideas for your Handmade Christmas List, if you start now you could have a blanket ready before Christmas, or maybe two if you crochet fast 🙂
So, this is all for today Thursday, Have a Beautiful Day Today!! It Is A Gift!!