You know by now that I enjoy Extreme Crochet but i need to clarify, I like extreme Macro crochet. I like BIG, I find it comes easy to me, but there is a Vietnamese family that I came across yesterday that enjoys Micro extreme crochet.
I want to present to you Su Ami and  they are extremely Extreme Crochet Artists, here are some of their designs: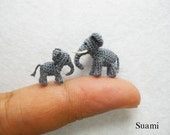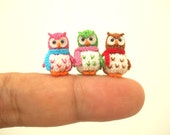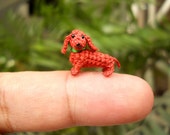 they have an Etsy Shop too. Aren't you impressed? I am,  big time. I don't think I could ever manage this, the details, WOW!!!
So let us get back to more normal crochet 🙂 yesterday I stated that I wanted to organize another Road Trip, but when I hit the published button one whole paragraph was wiped out.
I am planning a 2 to 3 weeks Road Trip. This will be a Doily Trip, I want to combine the Bullion Stitch, Bruges Lace and maybe other stitches and techniques.  I am trying to keep my New Year Resolution.
Thankfully we have all that we will need: size 10 crochet thread any color and if you have several different colors then it is all good, your favorite crochet hook and you are good to go.
The Bullion Stitch is considered and advanced stitch so it will take some practice but if you use a little plastic casing it is much easier, more on this later.
Well this is all for Tuesday Morning, I hope you have a really beautiful and fantastic day!!! See You Soon…